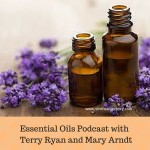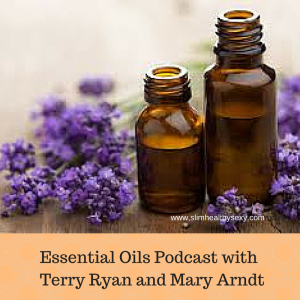 Essential oils have been around for a long time and lately I have become aware and interested in them. I know, I'm behind the times. I went to a farmer's market one Saturday in Sarasota, and I came across a beautifully setup booth displaying essential oils, home-made creams and soy candles. I tried the free samples and loved everything! Soon I met the owner, Mary Arndt,  and asked her to do a podcast with me. She agreed!
The uses for essential oils (both for getting and staying healthy) are vast and diverse. As human residents of planet Earth, hardly a moment goes by when we are not reminded of our dependence on plants and their uses. We use a broad variety of plant life for oxygen, food, clothing, building, and to bring harmony and balance into our homes and outdoor surroundings. Plants have many beautiful qualities, but the plants themselves are not the only bounty. The essential oils that are extracted from plant leaves, flowers, stems, roots, or bark are incredible tools for us to use in our everyday lives, and when we are facing serious problems and looking for natural and healthy solutions in a more potent form.
Essential oils carry the essence of the plants in such a potent form that a single drop of essential oil can equal multiple teaspoons of the dried herb (for instance, 1 drop of peppermint oil equals more than 25 cups of peppermint tea!). And they can be used or applied in a multitude of ways and combinations to bring powerful results to your tasks, atmosphere, and bodies.
Many essential oils have antibacterial, antimicrobial, antiviral, anti-inflammatory, antiseptic, and antibiotic properties. In addition to these impressive qualities, they often also transfer very pleasurable sensory experiences within minutes because of their fragrances and restorative natures, making them impact on our brain chemistry, emotional well-being, and spiritual wellness. This makes for a highly vast and diverse list of uses for essential oils. (Source: http://www.sustainablebabysteps.com/uses-for-essential-oils.html)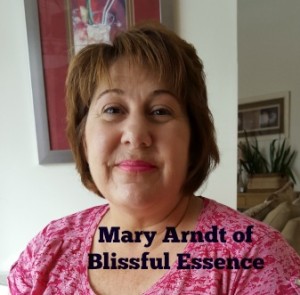 From Mary's website:
I have always been fascinated and passionate about fragrances, candles, lotions, and all bath care products. As soon as the newest product was put on the store shelf it was also on my shelf at home. Even though I am the owner of a business that involves fragrances I still cannot help myself when I am in a store to find out what they carry. Then one day I started reading the ingredients and finding out what they were and researching them. I started finding out about organic lotions and buying and trying them. I found some beautiful lines of body care that were great but also costly to the normal consumer. I set out to find a line of body care that was affordable, and that men and women could make an easy transition to. Especially an organic one! For health reasons it should be number one, but the products have to feel right when going on. The fragrances need to be light enough for the layering effect or to use alone as your personal fragrance. A couple of the reasons I started making candles 8 years ago was that I was finding candles that smelled good in the store but when you burned them there was no scent throw. Also, I was tired of having so much wax still in the jar when it was finished. I started researching the kinds of wax that were being used and realized how safe the 100% soy wax really is.
You can shop online at Mary's shop by clicking here. Or call her at 941-704-5511
Thank you for reading!
Terry Ryan, Health Blogger and Internet Marketer