The Truth About Fantastic Skin!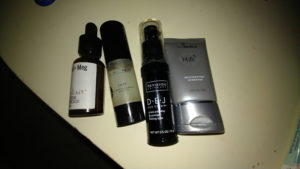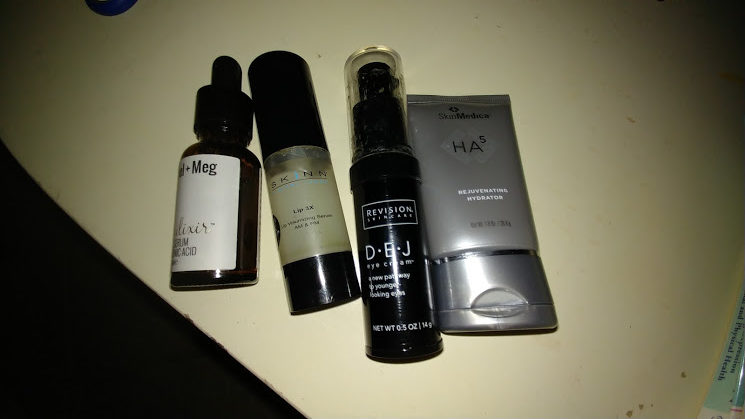 The truth about fantastic skin!
All about skin. I have to tell what happened to me the other day. I was at my dermatologist who was trying to sell me the latest and BEST skin cream. She said it would reduce wrinkles by 90% or something incredible (and unbelievable) like that; for $150.00.
"What's in it?" I queried.
"The foreskin from circumcised babies," she said without hesitation.
What the?! I was gobsmacked!  What did she mean the FORESKIN from circumcised infants! Screammmmm! She elaborated about all the healthy cells that nourish your skin….etc. I couldn't believe it. There is an actual market for the foreskin of circumcised  infants????  As soon as I returned home I Googled "skin cream and foreskin."  This is what I found out.




The use of an infant's foreskin isn't new to the skincare industry, as Oprah Winfrey previously faced criticism for endorsing a face cream derived from human foreskin. Foreskins are used to make high-end skin creams. The skin products contain fibroblasts grown on the foreskin and harvested from it. One foreskin can be used for decades to produce fancy face cream like the Skin Medica.
Well, we'll do just about anything to reduce our wrinkles, and I want to point out that foreskin is also used to test products instead of using animals, so that's a good thing!
By the way, hospitals will sell a single foreskin for thousands!!!!!!
My dry skin has improved greatly over the years. Is it because I moved to Florida and the higher humidity is keeping my skin moist?  I used to go through bottles of moisturizer to hydrate during the winters in upstate New York. Now, my skin is soft, creamy and translucent. People comment on my skin all the time and ask…what do you use?
Here are my personal favorite things:
Coconut oil-It's great for everything. I use it out of the jar for my legs and arms. No harsh chemicals and  it's a must have for your beauty regimen.
Mable and Meg Vitamin C Serum-Love this stuff!  I put it on my face, neck and decolletage every night before bed. Just a couple of drops and it hydrates without an oily feel. I saw the makeup experts on Instagram raving about Mable and Meg, and they were right!

Skinn Lip 3X – Goodbye dry lips. I apply this all through the day by applying a drop to my finger and applying to my lips. It moisturizes and fattens lips up. I'm picky about what I put on my lips because of texture or stickiness, but Skinn does not bother me. Love it!
D.E.J. Eye cream. Perfect for dry skin under the eyes. It does not irritate my eyes and keeps the thin and delicate skin moisturized. I also put a drop in my cover-up cream so that it goes on smooth without flaking.

A and D Ointment – Hey, if it's good enough for a baby's behind, I think it's good for my face. So I'll apply a thin layer on at night after my shower and I wake up with soft skin.
Skin Medica HA5 – HA is for the hydraulic acid. A proprietary blend of HA provides immediate smoothing in the appearance of fine lines and wrinkles, and supports the skin's natural ability to replenish its own hyaluronic acid for overall skin health. Expensive but I think worth the price. Lasts about 8 hours after application.
And the number one thing I promote and swear gives me the best results for amazing skin is…healthy eating. Beauty begins with the inside. What you put in your mouth will affect your skin in the weeks to come. Eat junk and your skin will look like…junk. Smoke cigarettes and you'll have deep wrinkles and a yellow tint to your skin. Want more wrinkles…drink more alcohol. Illegal drugs will make you look like 50 at age 30. There are consequences to your skin for eating badly or abusing drugs.
Perfect treat for your skin is a 7 day green juice fast. Here is the recipe.
Buy a juice extractor (I've blown through 2, now on my third.) Here is the one I use.
Take organic spinach, celery, cucumber, apple, and carrot and make enough for 32 ounces. I store the juice in mason jars in the refrigerator. Drink throughout the day along with lots of water. Put cucumber slices in the water for taste. Great full body cleanse!
Think you cannot do 7 days? Do 3 days. (Juice cleanse answers by Joe Cross…master of the REBOOT!)
Now you know all my secret creams and healthy juice I use. If you want amazing skin, that's what you can do.
Post comments and questions below.
Thanks for reading!
Terry Ryan, Health blogger