I Started the Keto Diet by Terry Ryan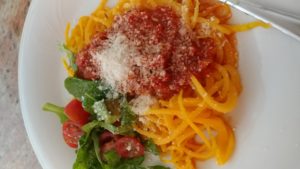 Lake George, Sarasota, Hurricane Irma, and The Keto Diet
Hi, I'm back after a busy summer vacation in Lake George, NY. We (hubby, mother and 2 chihuahuas) drove up in July, which took 3 days, to Upstate NY from Sarasota, FL which is where I started the KETO DIET. Keto, ketolicious, much protein, meat, butter, cheese. Goes against all the conventional diet thinking. The food pyramid hates this diet. It contradicts everything it stands for. SAD (Standard American Diet) means low fat, grains are okay, low fat diet. Keto is the opposite. Here is a book on the Keto diet.  Keto diet prohibits the following:
No sugar (god no!)
No grains…including oats, rice.
No gluten (Check your medicine. Gluten may be a filler)
High fats
High protein
LOW carbs
Stick to the above and you will lose weight. I've lost 15 pounds and 20 more to go.
Back toHubby insisted on taking route 95 which proved to be a bad idea when we hit traffic congestion just below Washington, and this was on a Sunday!  So, we hunkered down in a Red Roof for the night and decided to start next morning by 5:00am to beat the traffic.
We did just that except the traffic on 95 was already bumper to bumper at 5:00am!  Plan B was to drive west through Virginia and hop on 81. It was a beautiful drive through Virginia. The morning mist was rising above the fields and horses were grazing. Lovely!
Finally we made it to my mother's small cottage on Garrison Lane in Lake George and immediately began to redecorate. Three years prior, the house suffered a lot of water damage due to a busted pipe. We had contractors replace piping and drywall. Anyway, lots more was done but I will spare you the gory details.
Lake George was, as always, a wonderful escape from real life as Internet is limited, and we have no TV. I entertain myself with long drives in the Adirondacks, visiting friends, and reading books, a lot of books.  It's all knotty pine paneling, cool, refreshing lake water, deep green mountains, and boating.
Now, I'm back in Florida after a great, leisurely drive back through Pennsylvania coal country and Ashville, NC where we toured the Biltmore!  Wow!
But, hello, (sarcastic) we got back in time for Hurricane Irma. The gosh darn Weather Channel made it worse (that was the worse part-the Weather Channel) with their constant prediction of doom and gloom. Fortunately, no damage at my house. My hubby had to volunteer his time at a make-shift pet shelter at the hospital which has located in a cement block room in the middle of the parking garage. This was made available for doctors, nurses and staff of the hospital that had to work through Hurricane Irma but didn't want to leave their pets home alone.
Mom and I accompanied him to the shelter for 2 reasons: 1) Moral support, 2) The Weather Channel finally got under our skin and we thought our only way to survive was by staying at the shelter.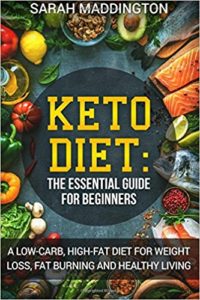 The shelter was let's just say "icky." Mom said, "The first rat I see, I'm out of here!"  A pet rat came in and out we went. We ended up leaving (no beds, no food), and went back to my house where we had electric, a full refrigerator, and TV. We watched the hurricane slowly come over the house and then pass on. Windy and rainy but no devastation. Our lemon tree didn't lose a lemon.
Hubby didn't fare so well and had to stay in the parking garage for 2 nights watching over 90 dogs, 2 pet rats, 5 cats and 1 turtle. He had to sleep in his car so he had little to eat and little sleep. He was soooo happy to come back home.'
Now it's a couple of weeks after Hurricane Irma and I've started the Keto Diet.
More on  the Keto Diet
The Keto Diet is a low carb, high fat, high protein plan. NO SUGAR!  Keep away from sugar or you will screw the diet up and no weight will be lost.  However, dairy products are allowed on the Keto Diet. Yes, dairy. We are talking cream and butter. I have been taking advantage of this by whipping up a lot of organic cream sweetened with maple syrup.
I made a Keto friendly flourless chocolate cake and served it with spoonfuls of whipped cream. The people in my house LOVED it. Here is the recipe:
Butter a 9 or 10 inch spring form pan.
Mix together 1 cup of coconut flour, 1 cup of almond flour with 6 egg yokes, 1/2 cup of Swerve (sugar substitute). Melt 16 ounces of unsweetened chocolate with a stick of unsalted butter, stir in 2 tablespoons of unsweetened powdered chocolate. Stir until no lumps.
Whip 6 egg whites into frothy peaks. Gently fold into flour mixture and pour into pan. If the batter is too thick, add a little cream. I baked at 350 degrees for 45 mins. Cool and I sprinkled Swerve powdered sugar on top. Serve with whipped cream sweetened with Swerve powdered sugar or a couple of tablespoons of Maple Syrup.
It was a hit at my house.
Here is a chicken dish I made that was DELICIOUS and KETO friendly!  We are eating great here.
I have to admit, I am not that great of a meat eater; preferring vegetables over meat but this is an experiment. so for science I am giving this diet a try. So far, I have been eating well and slowly losing weight.
Things you can not do on the Keto Diet:
Eat sugar (Sugar is the enemy)
Consume process foods.
No gluten!
No alcohol (sniff)
Limit fruit to just berries (Must admit for full disclosure, I have eaten peaches and oranges.)
On this diet, I do not crave processed carbs. Once, I used to be a sit-on-the-couch-and-snack kind of person. I have broken that habit. No more do I gorge on a pint of Ben and Jerry's while watching TV. No more mindless eating. It was tough but I did it.
Keto Diet (short for ketogenic) was a diet designed as a cure for children with epilepsy. It eliminated seizures for many (there is a movie about this staring Meryl Streep) and it was discovered that people lost weight on the diet, too. You may have heard of the diet under another name: Atkins.
Click here for the recipe for my Keto Friendly Chocolate Almond Bark. You can eat as much as you like and it will not raise your glycemic index. (The glycemic index or glycaemic index (GI) is a number associated with a particular type of food that indicates the food's effect on a person's blood glucose (also called blood sugar) level.)
If you wish to find more recipes on Keto Diet, check out Pinterest.
I'll keep you up to date on my progress with the diet. I also have a guest staying with me who I have on the Keto Diet. I'm doing better than her because she is, ahem, cheating a wee bit. But I'm slowly converting her so time will tell.
Enjoy these pictures of our trip and please comment.
Thanks for reading!
Terry Ryan, blogger